Mermaid Motto Money Boxes, 2 Assorted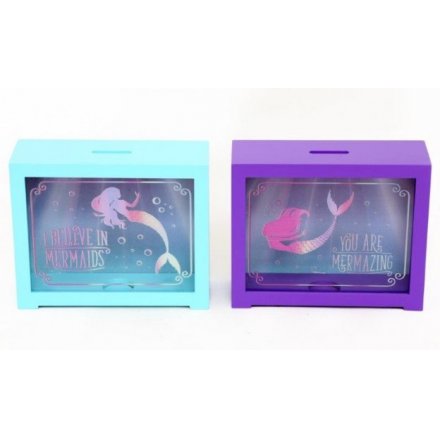 An assortment of 2 bright purple and turquoise blue glass front wooden money boxes complete with "I believe in mermaids" and "You are mermazing" mottos.

An on trend gift idea for this season. Similar giftware items also available in the range.

Size approximately 20 x 16 x 7cm

Minimum order quantity 2, priced individually, 2 assorted designs.