1-2 working day despatch . Free delivery on orders over £100 (+ VAT ) UK Mainland -
More Information
Shire Horse 8in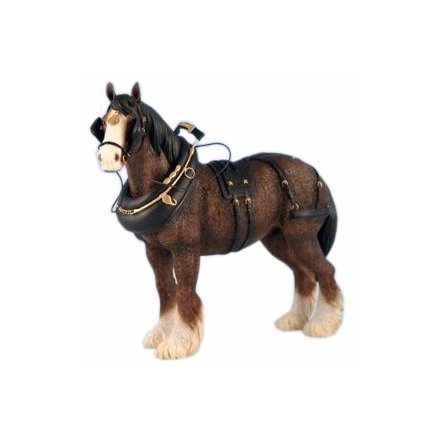 Shire Horse - 8"
These beautiful Shire Horses would look wonderful in any home.
Illustrated and crafted down to the smallest details you can tell that this piece was lovingly made, complete with all the horse equipment too in the detail, fantastic!
By Leonardo, each individual Shire Horse - 8" comes in it's own picture gift boxed packaging.