Current Despatch Time For Orders - 7 working days. Free delivery on orders over £100 (+ VAT ) UK Mainland -
More Information
Sitting Walkies Chihuahua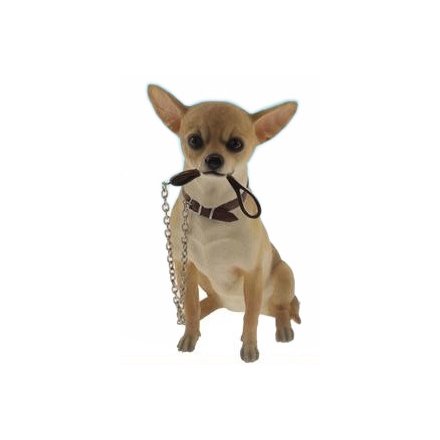 Sitting Walkies Chihuahua
Another fine addition to the Walkies range with the Sitting Walkies Chihuahua.
These fantastic dog figures convey a great sense of realism with a great appeal to as you look at them patiently awaiting their walk, with their lead in mouth no less!
By Leonardo, each individual Sitting Walkies Chihuahua comes in it's own gift.