COVID-19 UPDATE - No Minimum Order // Dispatching 1-2 working days -
More Information
Storm Won't Last Forever Wish Bracelet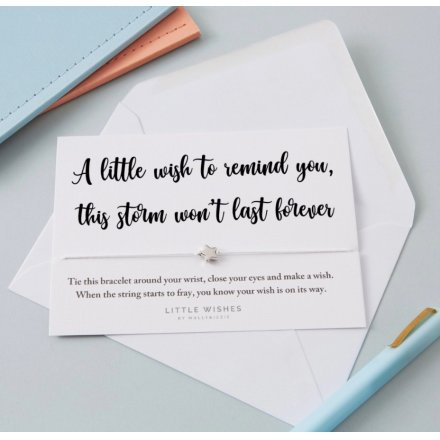 A little wish to remind you, this storm won't last forever. A lovely sentiment gift item to send to loved ones

Tie this bracelet around your wrist, close your eyes and make a wish. When the string starts to fray, you know your wish is on its way.


Simply remove the cord from the card and tie to secure in place before cutting off the ends.

A wonderful sentiment gift item with a rhodium charm. Presented on an A6 Luxury textured card with envelope.


Minimum order quantity is 2 pieces, individually priced
Size 35cm (cord length)